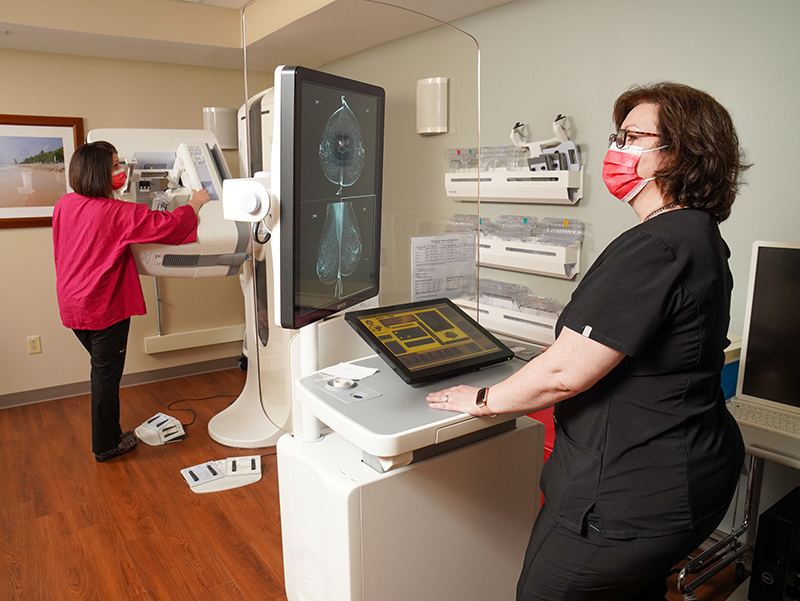 3D Mammography is the single most effective way to detect breast cancer in its earliest stages. Early detection improves survival and increases treatment options. The risk of breast cancer increases as women age. The American Cancer Society recommends routine screening mammography should begin at age 40. Some physicians advocate screening beginning at a younger age for women with certain risk factors. Screening should continue throughout a woman's lifetime. Once is not enough.
When it's time for your yearly mammogram, look to the breast health specialists at AMI at Inspira. Our 3D Mammography system is ideal for women of all ages and breast densities. Three-dimensional mammography provides more detailed images and improved screening accuracy compared to standard two-dimensional technology. 
Preparation for 3D Mammography:
To help minimize discomfort during your mammography, schedule your mammogram one week after your period when breasts are less tender.
Bring your previous mammogram films with you, or bring a list of where and when you had previous mammograms with you to your appointment.

On the day of the examination, do not wear powder, deodorant, lotion or perfume under your arms or on your breasts. These substances can cause artifacts on your mammogram making the images harder to interpret.

Wear a two-piece outfit so that you only have to remove your top and bra for the examination: a blouse which buttons in the front is optimal since it can be easily removed, while pullover tops are less convenient.